The Palmerworks team is back for a weekend in beautiful northern Michigan taking care of our "up north" clients. Our company specialty is personalized service to all our web design customers.
Saturday, we stopped by the Hammond Bay Trading Post to take more pictures for their site, and to finalize some advertising materials that Rick is designing for the store. They've just added pizza-to-go to their many services and delicious food line up, and we'll have some photos of Tina cooking up her freshly made pizzas on their website soon.
Sunday, it was off to the Bluffs on Black Lake to meet with owner Craig Coe, take photos of the restaurant's campground, and to finalize details for the Bluff's new Facebook page and menu edits. Of course, we were sure to grab some shots of happy families enjoying their food on the deck overlooking Black Lake.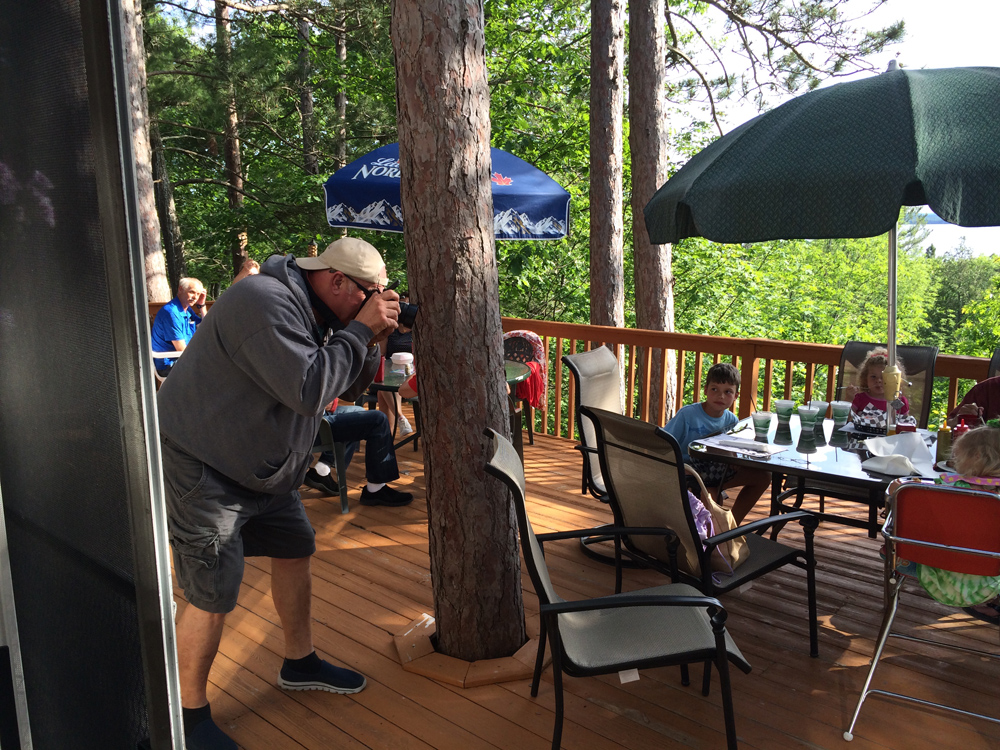 On the way back to the cottage, we stopped by the Trading Post one more time, to let them know about some fishing license sleeves they're having printed. Tina was restocking the pizza-by-the-slice warmer and she and Tom were nice enough to offer a taste of the latest pizza to come out of the oven.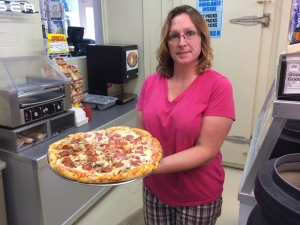 It was time to head back to the cabin for the evening. We had some web updates to catch up on, then it was time for a little relaxation by the lake.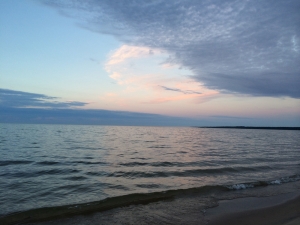 Tomorrow, we're off to Alpena to meet with some potential clients. It's nice work if you can get it! We enjoy creating websites, and we love meeting our clients and helping them get the word out about their businesses.
Palmerworks Design provides personalized service to all our web clients. All of our websites can be viewed on mobile phones and tablets. Our 5-page economy package includes domain name and hosting for one year for an affordable. There are no monthly fees or extra costs. Call us today to discuss your new site. 734-252-9321 | 231-268-0350.