You know those things your grandmother used to say? "When I was your age, we didn't have…[fill in the blank]" We didn't have airplanes, we didn't have these fancy cars, we had to talk on the phone connected to a wall.
Well, I'm feeling as old as grandma now, because I'm amazed that I can read just about any classic that I'd like, any time, anywhere, and for absolutely free.
Project Gutenberg is a fantastic free resource that lets me reread Wuthering Heights while I'm waiting for my hair cut. I can finally get around to reading Moby Dick, while I'm waiting for my carryout. And I'm sure your favorite is among the 42,000 available.
The website celebrated reading by taking part in the annual Read an eBook Week, March 2-8 2014. If you missed it, you can become a part of next year's celebration. In the mean time, it's not too late to download a free ebook to read this week.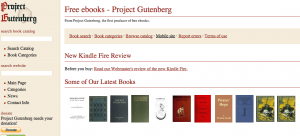 Be sure to download your favorite classic at Project Gutenberg. They have a mobile site, too.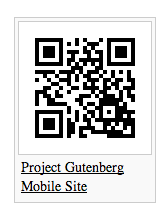 Palmeworks Design enjoys keeping up on the latest trends in technology. If you need a new website, blog, or redesign, call us today at 734-252-9321.